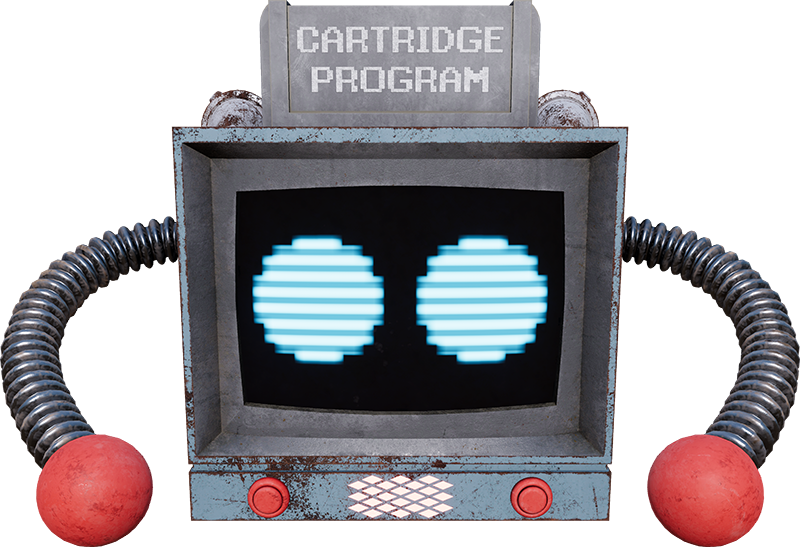 ---
We're Lost Cartridge Creations, an indie game development studio.
Games by Max Trest
a 13-year-old indie game developer
Astrolander
Coming Exclusively To PlayStation 5™
Action-packed local co-op game featuring dramatic cinematics, intense action, and lush levels. Two players work together to control Haptic and their sidekick Feedback, adventure seeking cute robots on a mission to save the MVP's (Most Valuable Programs)!
Manipulate and sense the world around you with innovative immersive uses of the DualSense™ Wireless Controller. Create tidal waves and tornadoes using the touchpad to avoid the wrath of the Cyberquax and Cybermoos, topple dangerous enemies by blowing into the integrated microphone, feel lifelike sensations as Cybertrains rumble towards you, hide in the seaweed to evade lurking Cybertrackers, and whiz around mischievous creatures while exploring action-packed worlds.
Play solo or grab a friend for a unique co-op experience where two players join in this thrilling adventure together!
Wishlist now!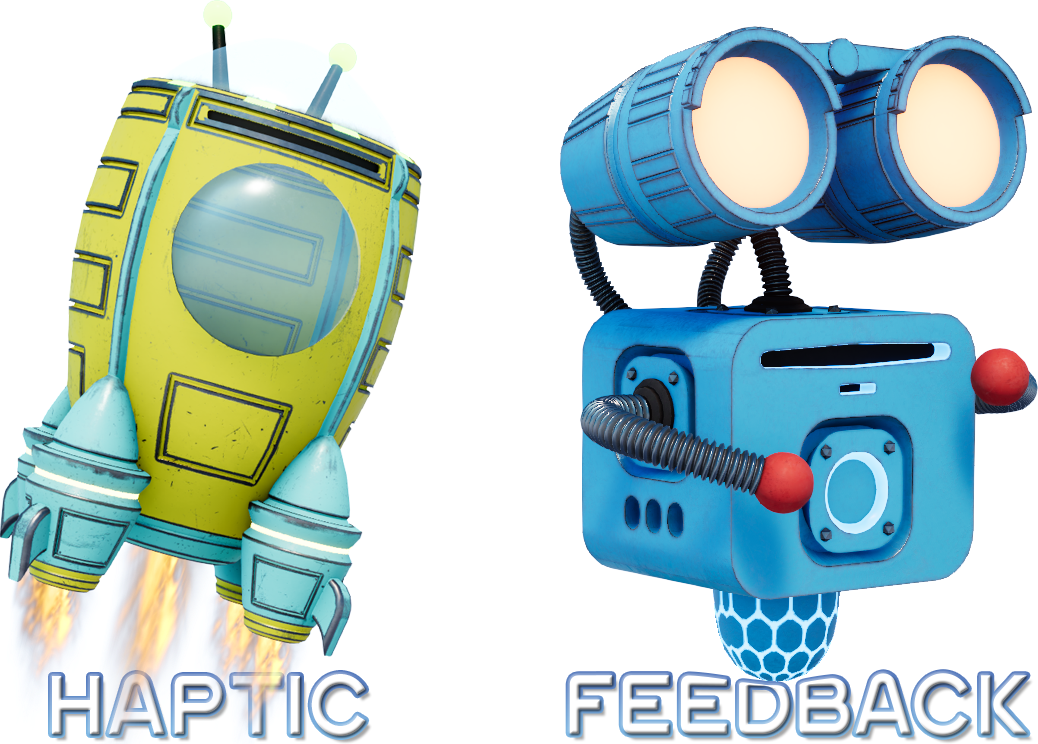 ---
Legacy demo now playing at the Museum of Pop Culture MoPOP in Seattle at the Indie Game Revolution exhibit!
New demo coming soon to MoPOP!
---
Astrolander has landed at
Emerald City Comic Con | GeekGirlCon | Seattle Indies Expo | Pocket Gamer Connects | Washington State Summer Con | Puddle Jump Games & Play Festival | Geek Xtravaganza | Bellingham Maker Faire
"PlayStation Family Mark", "PlayStation", "PS5 logo", and "DualSense" are registered trademarks or trademarks of Sony Interactive Entertainment Inc.Astrolander and all related characters, images, music, sounds, and gameplay sequences are Copyright Lost Cartridge Creations, 2023, All Rights Reserved.